---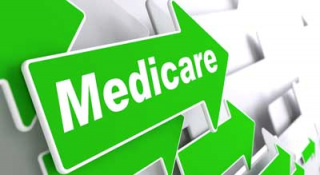 If you think the Medicare opt-in or opt out decision is a confusing one you are not alone. I have been reading opinions from every direction regarding the need for dental practices to make a decision about whether to OPT IN or OPT OUT of Medicare by June 1, 2015 and the more I read the less clear I feel on what the right decision for me is. The knee-jerk reaction that I don't want government involved in my junk is just not going to cut it. Medicare is THE dominant medical insurance after age 65, it is involved in SOME of the things that we do in dentistry, and it IS the government, so ignoring it isn't going to be possible. As I searched the web and read many opinions, one thing became clear: if you are a dentist offering sleep appliances to your patients in cooperation with their sleep physician and some of those patients are 65 or older, your decision is especially critical. Here are some links to the ADA that are excellent resources for guiding your decision.
This one has several links on it with many topics
This one is an excellent "decision" flow chart
Click here to view the Dental Sleep Medicine course by Dr. Steve Carstensen Let us know what you think in the comments!
Gary DeWood, D.D.S., M.S., Spear Faculty and Contributing Author