---
Have you ever struggled with removing the cement around
implant
restorations as discussed in my
previous article
? Or perhaps you have struggled with proper tissue contour around implant restorations? In many cases, custom abutments are our best option for not only easy cement removal, but also for ideal tissue contours. Today, we have more choices when it comes to custom abutments than ever before – and in this article, I would like to discuss these options.
Our Custom Abutment Choices
Just like with many of today's restorations, our first choice is to determine if our custom abutment will be made of one material or a combination of materials. When it comes to abutments made from a single material (monolithic abutments), our two choices are milled titanium or milled
zirconia
. While both of these can be great my preference between these two, especially in the posterior, is generally for milled titanium as it is less likely to
fracture than one-piece milled zirconia
. Examples of these type of abutments can be seen in Figure 1.
Our other choice is to make our custom abutments out of multiple materials. The first option I would like to discuss, while technically two materials, in reality behaves more like a monolithic titanium abutment. The option I am referring to is the UCLA abutment. The big advantage to a UCLA abutment is that your lab may be able to more readily fabricate it themselves, rather than having to outsource its fabrication. Additionally, if you desire a yellow gold-hue for your abutment, this can be your best option since you can have some milled titanium abutments coated with a gold color. If you or your lab adjust them at all, you will lose the gold color.
Another option in this category is to use a titanium base with a supra-structure fixed to it to complete the custom abutment like the one pictured in Figure 2.
It's important to realize here that there is no one standard when it comes to design of the titanium bases. Some of these systems have quite short non-retentive bases, while others have taller more retentive bases. While I have not seen or used all the available systems, I have seen a fair number and have seen some come apart quite easily – yet others are nearly impossible to get apart once bonded or cemented together.
One system that falls into the latter category is Sirona's TiBase system which has the added advantage that enables dentists to work with it themselves, if they have a CEREC system. The next choice is determining what to put on top of the titanium base; the traditional choice here is zirconia. While recently lithium disillicate has become an option as well, there are sure to even more options in the future. The clear advantage to these systems is that they combine the esthetics of a zirconia abutment with the strength of a titanium interface into the implant. In my opinion, the only real downside to these abutments is the potential for separation of the two pieces – which so far, seems to be a rare issue with the more retentively designed systems.
John R. Carson, DDS, PC, Spear Visiting Faculty. [ www.johnrcarsondds.com ]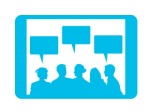 Want to dive a little deeper into restorative materials? Check out our clinical category on materials and supplies on Spear TALK. Not yet a member of Digital Suite? Click here to learn more.