---
With 2021 evaporating in front of our very own eyes, the moment lends itself to an in-depth retrospection of what this bizarre year has left behind. What changed? What went back to pre-pandemic status? How are we better equipped today? How did we fail? And, most importantly, where do we see room for improvement?
Talent scarcity and hiring for dental practices
On many levels, dentistry prevailed and proved beyond a doubt that it is a solid profession, fully adapted and equipped to withstand the restrictions induced by the pandemic and ready to effectively provide patients with their much-needed services.
A worth-sharing example that shows dental professionals are back full force happened last week during a Spear Masters Program course that I taught alongside fellow resident faculty members Martin Mendelson and Aimee Fletcher to a large group of specialists and their teams.
Aimee asked the participants to describe in one word what the last month has been like for them. The most popular words that came out of the poll were busy, hectic, whirlwind and chaos. All of these words clearly hint that our patients have actively returned to the dental office, but these words are also indicative of some prevalent constraints in practices across the board. A well-documented major challenge that our profession is facing has to do with "talent scarcity," particularly pertaining to dental hygienists.
One can easily argue that the reason behind this problem is commensurate with the current global trend. According to a 2021 report by Korn Ferry, the world is experiencing a 15-year low point in an ongoing talent shortage. As reported in their 2021 Q3 ManpowerGroup Talent Shortage and Employment Outlook Survey, 69% of companies globally reported talent shortages in 2021. That's up from just 35% in 2013. And based on this report, the problem is only going to get worse.
But I would be remiss if I neglected to review the many testimonials from hygienists that flooded so many social media outlet groups claiming that they are no longer motivated to work in a "traditional dental practice."
Here are just a few of those testimonials that convey a somewhat generalized sentiment:
"Dentists are so focused on production that they fail to see important aspects that hygienists see."
"Dentists do not listen to what we (the hygienist) say."
"Many dentists do not respect their hygienists … and those that do are the most successful."
While these are not representative of the experiences of every hygienist with every dentist, I believe it is important to carefully examine these claims as there are recognizable patterns that are worth looking into. We should reflect and ask ourselves if at any given point we could have portrayed the dentist behind any of these claims?
A problem money alone won't solve
It seems inevitable that the law of supply/demand influences our recruiting processes. So, if and when we experience shortage of staff, we end up compromising or struggling through hectic, chaotic and whirlwind like months as previously described. Hence, I wonder if there is something we could proactively do to further recognize the extraordinary role hygienists (or any other team member) play in our dental offices and boost their morale and motivation?
As has been thoroughly documented, increasing salaries does not necessarily solve the "lack of motivation epidemic." Author Daniel Pink describes in his bestseller book "Drive" that, at the end of the day, raising salaries will not mitigate the crisis, it will just translate into "unhappy employees being paid more." It is a "temporary fix" that is bound to eventually collapse.
We've got to try harder. In a previous article, we described the importance of changing the narrative about dental practices within the community. We want patients to stop perceiving us as a boring, pain-related profession that "should be avoided at all costs" and instead see us as one that provides patients with significant improvements in their quality of life, either by providing them with a sought-out functional outcome or by giving them the ability to smile after years of not feeling comfortable doing so. But just as we need to change our narrative about the profession in order to provoke a change in our patients' perception, we should also do so in order to make the dental marketplace and, more specifically, the dental office a more attractive place to work in.
One of the structural changes I believe is long overdue is to warp and evolve from being a perceived dentist-centric organization to a patient-centric organization. I am reminded of how Diego Gabathuler, who is the CEO of one of dentistry's leading manufacturing companies (Ivoclar Vivadent), framed it: "Contemporary dentistry should be conceived as a profession that lives in the intersection between healthcare-lifestyle and technology." The need for such compelling and carefully crafted messaging invites people to reflect and embrace a more holistic and attractive sentiment towards the dental marketplace.
Just like working for a company that "manufactures dental products," working for a dentist does not sound appealing enough in 2021. I seriously doubt that sentiment will change moving forward into 2022, and proof of that lies in the aforementioned talent scarcity. On the flip side, working for a company or an organization that is devoted to improving health and lifestyle definitively sounds much more tempting.
People connect with business cultures that result from synergistic environments where collective voices are heard and diversity of opinions are celebrated. In a series of previous articles (Psychological Safety in the Dental Practice Part 1, Part 2 and Part 3), I also opined that people connect with organizations where psychological safety is a foundational characteristic/principle of the working space. Monarchic businesses where goals and projects fail to be transparent will no longer thrive.
We should keep in mind that the fact that we are all generally running busy practices does not mean that there are no blind spots piling up which could easily translate into eventual larger problems. The likelihood that problems are HR-related is also quite plausible.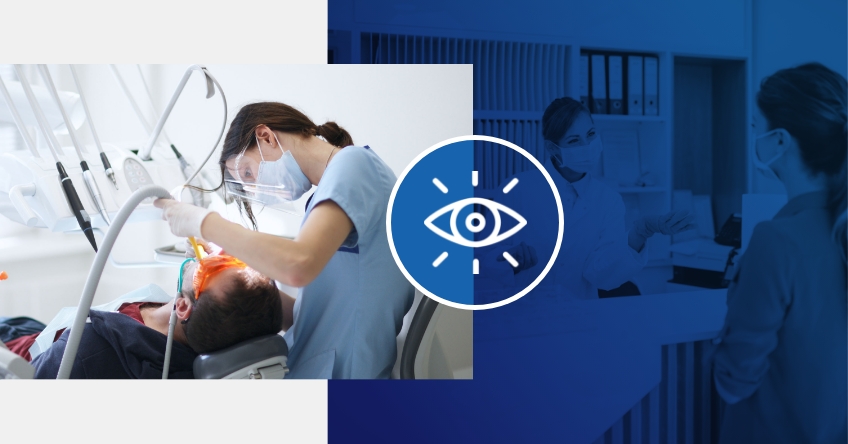 Create a dental practice people want to be a part of
Companies like Google are known to have exceptional business cultures; they receive a staggering 2 million job applications per year. And recruiters are actually known to spend six seconds looking at their resumes. So, what does it take for you (and your team) to become a "Google-like dental practice" where people experience the so-called FOMO (fear of missing out) and truly want to work there?
To find the answer to this question, start by paying close attention to the most common remarks that you hear from your patients expressing why they enjoy being patients in your practice. Why do current patients refer new patients to you? What do they see in your practice that is worth talking about?
If you think about it, dentistry is one of the few professions where the "live human experience" is inevitable, irreplaceable and non-negotiable, yet it should be one that is pondered as extremely valuable and profoundly cherished.
The turn of the year is always a great opportunity to hit the reset button, and welcome iterations to our clinical and admin protocols. As Marcel Proust said, "The real voyage of discovery consists not in seeking new landscapes, but in having new eyes."
It is in this spirit that I'd like to suggest to all of you to carve out some time to think about, on the one hand, what are those features that make your practice special, but on the other hand, what would you be willing to give up? What would you be willing to change in order to fulfill the task of creating dental FOMO in your organization?
My assumption is that, in most cases, you will not need to make substantial changes, but the aggregation of marginal gains obtained by doing minor tweaks in your organization could eventually translate in substantial benefits.
Best wishes for an amazing 2022!

Ricardo Mitrani, D.D.S., M.S.D., is a member of Spear Resident Faculty.