---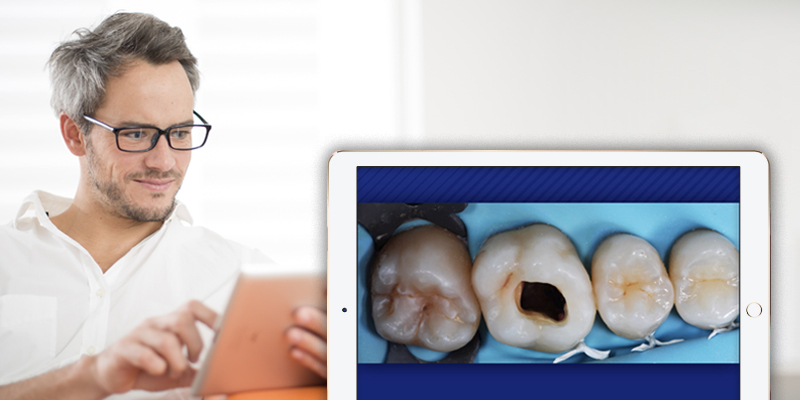 Direct posterior resin restorations are a day-to-day procedure for most dental practitioners, but many resins perform poorly when compared to silver amalgam. Sensitivity, marginal staining and secondary caries are common and recurrent due to simple errors that occur when the restoration is placed.
In a new Spear Online course, Dr. Jason Smithson explains a predictable strategy for placing esthetic direct composite restorations.
Dr. Smithson's "Direct Resin Artistry in the Posterior Dentition" highlights a process that uses minimal shades of resin and common instruments, complete within a realistic timeframe with uncomplicated protocols.
"What I'd like to share with you is a very simple, easy, yet predictable technique that will allow you produce beautiful, esthetic, lifelike Class I and Class II restorations that have firm proximal contacts and require very little in the way of occlusal adjustment after removal of the rubber dam, if you use a rubber dam," said Dr. Smithson, a restorative and esthetic dentist based in Cornwall, England.
"And all of that in a time frame that is reasonable for the average, and I stress average, general dental practitioner, using only one or two instruments which you already have in your offices," he said.
This new course provides Spear Online members with steps to:
Understand preparation design and a protocol to reduce the risk of voids, bond failure and sensitivity
Discover how to implement modern high-tech instrumentation
Learn about matrix systems and how to customize treatment for each situation
Discuss the stratification technique using simplified instrumentation to achieve lifelike resin restorations
"Direct Resin Artistry in the Posterior Dentition" includes six lessons:
Direct Resin Restorations, Class I and II
Using Particle Abrasion to Improve Bond Strength
Reasons for White Line Failures
Adjustment-Free Restorations
Getting a Solid Contact Point
Closing the Box