---
One of the more difficult things that we often encounter as restorative dentists is removing ceramic veneer restorations. The goal is to remove the veneer and
only
the veneer, so that we can preserve the natural tooth structure. The problem is removing the last remnants of the restoration. When you get right down to removing the last of the veneer restoration, it's often a struggle to discern the difference between enamel, ceramic and resin cement. It is typically a very slow process that requires magnification (preferably a microscope) and usually must be done without water. Even then, additional tooth structure is often sacrificed.
What I have found is the use of a laser makes this process significantly more efficient as well as more conservative in the removal of any extra tooth structure. The laser I use is an Er,Cr:YSGG laser (Waterlase MD), which is a hard and soft tissue laser. In biologic tissues, absorption of the laser light occurs because of the presence of free water molecules, proteins, pigments and other organic matter. Laser light that is well absorbed by water (Er,Cr:YSGG , Er:YAG) is able to mechanically ablate enamel, dentin and alveolar bone. Laser light that is not well absorbed by water (Diode, Nd:YAG, CO
2
) results in strong thermal reactions, such as carbonization, charring and melting of organic tissue.
The settings for power, air and water can be adjusted on the Waterlase MD in response to the substrate (hard or soft tissue). When set and used for veneer removal, the laser penetrates the veneer and hydrolyses the water in the resin cement thereby allowing the veneer restoration to be removed with no alteration of the underlying tooth structure. (Fig 1) It is a very efficient process but it's efficacy is often dictated by the thickness of the veneer. The thicker the veneer, the more difficult it is for the laser to reach the cement. In these situations, it may be necessary to thin the veneer restoration with a bur prior to using the laser.
Although the Er,Cr:YSGG laser has many other uses, it is my go to for veneer removal.
Source:
Effects of different application durations of scanning laser method on debonding strength of laminate veneers
. Oztoprak MO, Tozlu M, Iseri U, Ulkur F, Arun T. Lasers Med Sci. 2012 Jul;27(4):713-6.
Gregg Kinzer, D.D.S., M.S., Spear Faculty and Contributing Author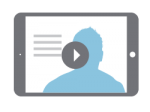 Want to dive even deeper into clinical topics like this? Check out our clinical categories in our
Course Library.
Not yet a member of Spear Online?
Click here to learn more.