---
Complete diagnosis and treatment planning is far easier when the dentist has a complete set of clinical
photographs
to use during the treatment planning process. Often, taking this series of images is left to the clinical assistant or the
hygienist
Some of these images are discussed in the staff training course entitled,Â
Six Images that Will Improve Case Acceptance
.
Our new course,
Dental Photography – Understanding the Complete Series of Images,
is designed to discuss the remaining 12 images that are most frequently used in dental photography. Dr. Steve Ratcliff gives an in-depth analysis in this course to provide the viewer with the utmost confidence when taking portraits, facial shots, retracted views and mirror shots for their patients.
After viewing this lesson on dental photography, you will have a better understanding of:
Composing and capturing a complete series of dental photographs


The diagnostic purpose of each photograph


Efficiency in taking a series of photographs


Denise Prichard is the Editor for Spear Education.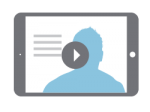 Want to dive even deeper into clinical topics like this? Check out our clinical categories in our
Course Library.
Not yet a member of Spear Online?
Click here to learn more.