---
When selecting bite registration materials to be used for interocclusal records, some characteristics that we'd like to see are:


Accuracy


No resistance to closure during the registration


At least moderate rigidity when set


Ease of handling


ACU-flow – A Fast-Setting Bite Registration Material
During our on-campus courses, we use a product from Great Lakes Ortho called ACU-flow for diagnostic bite records. ACU-flow is a quick setting addition-reaction polyvinylsiloxane (PVS) that meets all these characteristics when used appropriately.
The problem that some participants find when using this material is that it may actually set too quickly to be able to capture an entire arch. While a fast set-time bite registration material is great for smaller segments or even to record a quadrant, it can be problematic if the bite registration material sets early. As the ACU-flow sets, it becomes increasingly firm, which could cause the mandible to deflect without the operator's awareness resulting in an inaccurate record.
A simple solution is to chill the ACU-flow in the refrigerator. Chilling the bite registration material will increase the working time without sacrificing any accuracy. This step only slightly increases the effort required to express the bite registration material from the cartridge.
In my practice, I find that chilling one or two tubes at a time provides me with enough bite registration material for multiple records if I need it. I leave the rest at room temperature to get the quick set that I've become used to.
References:


Anusavice, K. (2003). Phillips' Science of Dental Materials, 11th ed. St. Louis: Elsevier.


Chew, C., Chee, W., & Donovan, T. (1993). The influence of temperature on the dimensional stability of poly (vinyl siloxane) impression materials. International Journal of Prosthodontics , 6 (6), 528-32.


Skurnik, H. (1977). Resin registration for interocclusal records. Journal of Prosthetic Dentistry , 37 (2), 164-72.


Sy, J., Munoz, C., Schnell, R., Moore, B., & Goodacre, C. (1988). Some effects of cooling and chemical retarders on five elastomeric impression materials. International Journal of Prosthodontics , 1, 252-258.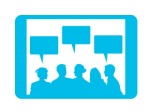 Want to continue with this discussion and share your tips and techniques? Check out our discussion forum,
Spear TALK
. Don't have access?
Sign-up now for free
.