---
As I wrote about
previously
, the hygiene check can be one of the most overlooked, or at least under-committed, relationship-building tools for many dentists.
Now let's take a closer look at
how
to make the most of this brief time you have with each hygiene patient.
Essentially, when you walk in, you are going to be facing one of three situations when it come to hygiene patients:
The patient is in maintenance mode
, where they are up to date with treatment and the condition of their oral health is up to the best standards you provide. That doesn't mean you just give the ok and leave, however. Take the time to congratulate the patient on their commitment to their oral health and outline what they can expect in terms of how long their current restorations will last, for example. Keep creating value, even when you are not proposing treatment.
Also, remember that the farther you go in your clinical education journey, the more your definition of
up to the best standards
will change. Ask yourself: If a dentist like Frank Spear were to look into this mouth, would he agree that there was nothing to be done to improve it?
You identify fundamental treatment that could or should be done.
It's pretty easy to see what you need to do here – tell the patient what you see. But the thing to remember here is that you should tell the patient what you see
even if you have told them before and they declined treatment.
It's part of your obligation as a professional to always advise them of their needs and their best options. It's about having a relationship based on trust where you have permission to always speak forthrightly. The hygiene check is an ideal time to keep that honest conversation going.
You see an obvious need for comprehensive treatment.
This is naturally an important conversation to have, so you don't want to rush it. I suggest saying something like, "I am seeing things that I really think are important that we address, but I want to take the time to do it right. I would like to have you come back for a re-evaluation so we can do a thorough exam and talk about your options in full."
If that seems like too much, you can always adopt an
advanced hygiene
program for patients with which you have identified significant untreated opportunities. Just tell the patient that for their next hygiene appointment, you would like them to stay a little longer—instead of 60 minutes it can be 90 minutes to allow for a half-hour with you. Then, in the morning meeting of the day of that next visit, the hygienist will be reminded to set the stage for your consultation with the patient where you will outline where they stand and where they could be.
The point is that every hygiene check should be addressed with the right attitude. No rush, no missed opportunities. It's only a few more minutes for everyone involved, but these are the minutes that can end up changing lives.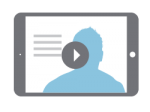 If you find topics like this helpful, check out Imtiaz Manji's practice management courses available to you through our Course Library. Not yet a member of Digital Suite? Click here to learn more.