---
In
Part I
and
Part II
of this series, I discussed what research is showing us about periodontal disease; how it impacts the overall longevity of our patients' dentition; how this may impact the decision for the patient and dentist on whether or not to extract a tooth/teeth.
Another common issue that comes up that may impact the longevity of a tooth and can complicate treatment is when the tooth becomes pulpally involved. It is at this time we have to look at treating the pulp, which involves root canal therapy in addition to the treatment needed to restore the remaining tooth structure afterwards.
When a tooth has periodontal stability, we now have to look at whether or not the tooth is pulpally
and
structurally sound. So, where do we start? We have to look at structure and whether we have sufficient tooth structure remaining to restore. Otherwise, if there is not enough tooth structure to support the final prosthesis needed, then why would we initiate root canal therapy, re-treat a root canal or do apical surgery to begin with?
When it comes to what is enough remaining tooth structure, we first have to evaluate what tooth structure is available above the gumline; as well as the endodontic coronal access size and finally the internal preparation of the root. We then have to consider other factors like tooth position in the arch, the patient having functional issues, the demands of final restoration pertaining to the remaining tooth structure. Will it be part of fixed partial denture or bridge, terminal abutment to support a removable partial? And so on.
As we can see, there are a lot of questions that come to mind when we are trying to decide whether or not a tooth can be predictably restored after root canal therapy.
But, what does research show about some of these treatment issues?
If after we remove all of the old restorations and caries, and if there is at least 2mm of remaining tooth structure above the gumline, and we can obtain an adequate ferrule effect to support the final crown, then this treatment will be a sound restoration. When there is less than 1.5mm-2mm of remaining circumferential tooth structure
1
, we have to decide whether or not to try and obtain it via periodontal surgery or orthodontic extrusion. But, what about trying to obtain more retention and resistance form via a post placed into the root? Research shows that whether you do a cast post, or some type of bonded post system as treatment, you still need 1.5mm-2mm for support and fracture resistance.
2
And how does root canal therapy impact longevity of fixed partial denture/bridge or a tooth that is connected to a partial? Research
3
shows that root canal teeth restored as follows had the following success rate:


Single crowns: 94.8 percent


FPD: 89.2 percent


RPD abutments: 77.4 percent


So, as we can see, how a root canal treated tooth is restored and used impacts the longevity of the tooth and restoration.
Furthermore, when we look at long term studies at 20 years
4
, when both teeth are vital, success rates approach 83.2 percent for 3-unit FPDs versus when one abutment tooth has a root canal therapy, the success drops to 60.5 percent.
Recently, there is more and more discussion about teeth that are endodontically involved and whether we can restore with a bonded restoration and conserve as much of the tooth as possible instead of a full coverage restoration successfully. Here again, one retrospective study shows that teeth that have undergone endodontic treatment restored with a prosthetic restoration versus filling, had a significantly lower fracture rate over an average nine-year recall.
5
However, we have to consider tooth location in the arch as well as overall lack of coronal tooth structure; conservative one to three preparations could be successfully restored with resin versus three or more surfaces being involved.
When it comes to restoring a tooth that has undergone endodontic treatment, there are a lot of factors that have to be considered – and doing your research pays off to help you and your patient make the best decision today.
Oh, and what about the root canal? The great thing is if the pulp is involved and root canal therapy is initiated, most research shows that the success rates for proper root canal therapy along with an excellent coronal sealed restoration, is well over 90 percent!
6
Jeff Lineberry, DDS, FAGD Visiting Faculty and Contributing Author [http://www.jefflineberrydds.com/]
References:


J Endod. 2012 Jan;38(1):11-9. doi: 10.1016/j.joen.2011.09.024. Epub 2011 Nov 13.Ferrule effect: a literature review. Juloski J1, Radovic I, Goracci C, Vulicevic ZR, Ferrari M.


Eur J Dent. 2014 Apr;8(2):281-6. doi: 10.4103/1305-7456.130639. On the ferrule effect and the biomechanical stability of teeth restored with cores, posts, and crowns. Mamoun JS.


Sorenson, J.A. and J.T. Martinoff, Endodontically treated teeth as abutments. J Prosthet Dent, 1985. 53: p. 631-636.


Long-term survival of complete crowns, fixed dental prostheses, and cantilever fixed dental prostheses with posts and cores on root canal-treated teeth. Hein de Becker, Georges Van Maele UGent, Veerle Decock and Linda Van Den Berghe UGent (2007) International Journal of Prosthodontics. 20 (3). p. 229-234


Dammaschke, T., Nykiel, K., Sagheri, D. and Schäfer, E. (2013) Influence of coronal restorations on the fracture resistance of root canal-treated premolar and molar teeth: A retrospective study. Australian Endodontic Journal, 39: 48–56. doi: 10.1111/aej.12002


J Endod. 2010 Mar;36(3):414-8. doi: 10.1016/j.joen.2009.11.013. Epub 2010 Jan 25. Comparison of classic endodontic techniques versus contemporary techniques on endodontic treatment success. Fleming CH1, Litaker MS, Alley LW, Eleazer PD.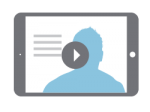 Want to learn even more about the art of treatment planning? Check out our brand new courses on this topic available to you through our Course Library. Not yet a member of Digital Suite? Click here to learn more.