---
In the
first article
of this series, I began to discuss treatment planning and the importance of knowing how research can and should impact our treatment recommendations and decisions with our patients.
Even with all of the recent advancement in technology, new materials and techniques, periodontal disease still affects nearly 50 percent of the American population over the age of 30 according a study done.
(1)
As the periodontal disease progresses and bone loss gets worse, the posterior teeth eventually have enough bone loss to impact and involve the furcation areas. Eventually, the teeth become what has been described as
questionable
or
hopeless
. In the years prior to dental implants, the typical treatment plan for dental professionals tried to maintain and keep teeth as long as possible, even in situations that were less-than-ideal.
Treatment Plan: To Extract or Not to Extract?
Even when they were less-than-ideal, dentists tried to figure out a way to
buy a few more years
for those patients and their
hopeless
teeth. Nowadays, with implants being a more predictable restoration in some situations, we will present a treatment plan that involves removing the
questionable
tooth and replacing it with a more predictable solution, the dental
implant
, to our patients. So, the question is:
when do we do this and how do we know
?
Well, for years, when it came to
questionable
or
hopeless furcation involved teeth
, the discussions I had with patients often was about the loss of the tooth and replacement options. This was usually limited since the periodontal disease not only impacted the current tooth – but the adjacent teeth and the potential future implant site. Well, after having this discussion more than a few times, I finally decided to set my own convictions aside, do the research and look at the
numbers
I referred to in my last article; the research that helps me and my patients make better decisions.
In a recently published article in the Journal of Periodontology,
(2)
a university-based study that monitored 102 patients and over 800 molars, and had post-treatment ranged from 15 to 40 years, with an average of 24 years. They scored each patient based on smoking, age, probing depths, mobility, furcation involvement, and molar type (1
st
vs. 2
nd
vs. maxillary vs. mandibular). So, what did they find? Well, the results really opened my eyes and have given me something to share with my patients…


78 percent of the molars survived and of those, 89 percent were classified as healthy status;


Lower scores (one to three) at 15 years had 96 to 99 percent survival rate;


Scores of (four to six) at 15 years had 90 to 95 percent survival rate;


Higher scores at 15 years had 67 to 86 percent survival rate.


They found, as other studies did, smoking impacted the overall survival rate the most, followed by probing depths and mobility. As you can see, diligent periodontal care, as well as surgical intervention, can allow patients to keep and maintain their own dentition for years versus simply removing the
questionable or hopeless tooth/teeth
.
This long-term study can give you and your patient an evidence-based way to assess their risk and benefits of keeping versus removing teeth, thus allowing you both the opportunity to make the best decisions on treatment planning now and for the future.
Jeff Lineberry, DDS, FAGD, is a Contributing Author and Visiting Faculty at Spear Education. [http://www.jefflineberrydds.com/]

References:


Prevalence of Periodontitis in Adults in the United States: 2009 and 2010. P.I. Eke1,*, B.A. Dye2, L. Wei3, G.O. Thornton-Evans3, R.J. Genco4


An Evidence Based Scoring System To Determine The Periodontal Prognosis of Molars. J Periodontol. 2014 Feb;85(2):214-25. Miller PD Jr1, McEntire ML, Marlow NM, Gellin RG.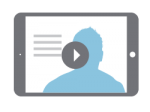 Want to learn even more about the art of treatment planning? Check out our brand new courses on this topic available to you through our Course Library. Not yet a member of Digital Suite? Click here to learn more.
Want to learn even more about the art of treatment planning? Check out our brand new courses on this topic available to you through our Course Library. Not yet a member of Digital Suite? Click here to learn more. - See more at: https://www.speareducation.com/spear-review/2014/08/treatment-planning-101-part-i/#.VAYTxGN7RI0