---
In the last two articles we dove into sourcing strategies for selecting candidates. First, we talked about the preparation that needs to go
into creating a job description
, because if you don't know what you are fishing for, how would you ever expect to catch anything? Then, we explored a
technique for proactively seeking out candidates
through LinkedIn.
At the end of the day you will still need to post an ad somewhere if you are going to find people. There are a lot of options – but after spending 10 years sourcing candidates, I would strongly recommend
Indeed
. Indeed is like most job boards in the sense that it goes out and scrapes jobs from all the other major job boards in the world.
So chances are that if you place a job elsewhere, it will end up on Indeed anyway. This is one feature that draws job seekers to the site since they know that they do not have to search dozens of job boards every day – just one and done. This has led to Indeed becoming the number one job board in the world.
That was only in one month, and those 100 million visitors conducted three billion job searches in that same time period. That's a lot of people; as a reference point, Amazon, the largest online retailer, has an average
80 million unique visitors
per month.
Another great feature of Indeed is their pay-per-click model. With a lot of other job boards you pay a single fee for your ad to run for a month or two, regardless of how the ad performs.


Monster: $395


Career builder: $419


Jobbing.com: $389


With Indeed, you only pay when someone clicks on your ad; you set a budget and then let it run. The final reason Indeed is great is their resume database that you can search for free. It costs you a dollar per resume to contact the candidates, but you can be 'choosey' and only contact ones that look really great. There are also a lot of filters built in so you can search by date uploaded, which allows you to target candidates who are actively searching.
In later articles, I will discuss alternative free or low-cost options, such as craigslist, that have positives and negatives for your practice. I will also go into best practices when it comes to placing ads on the site.
Adam McWethy, MA-HRIR, SPHR, is the Director of Human Resources and Faculty at Spear Education.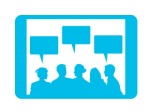 Do you have questions regarding hiring new team members? Take your questions to a few thousand dentists, including the esteemed Spear faculty, on Spear's discussion boards. Don't have access? Sign-up for free today.