---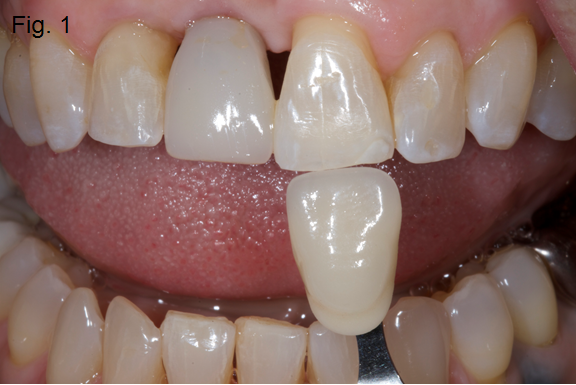 This is a follow-up to Frank's article entitled,
Oh Wow, That is BAD!
This patient had orthodontic treatment at the age of 35. Since I didn't understand root resorption and orthodontic treatment at the time I first treated her 29 years ago– actually none of us did – and because we didn't do intraoperative films while she was in ortho, she ended up with very short roots. (Fig. 1-2)
The orthodontist moved her teeth fast and with heavy forces which may have contributed to the problem, although that is still somewhat controversial.
Now at the age of 64 she wants to be restored again. She hates her front teeth because they are too square and there are other issues with her old dentistry. She also doesn't like the unevenness of her smile.
What do we do with these short roots if we want longer teeth? I can't lengthen them very much incisally, or they will hit her lip – so if length is added, it needs to be cervically.
In this case, there are two options: surgical crown lengthening or orthodontic intrusion. If crown lengthening is chosen, does it mean that more boney support will be lost? If ortho is the option, will more resorption occur?
The short answer to ortho treatment is no; the roots will most likely not resorb. They usually are stable within 18 months of removing the appliances and orthodontic treatment can be resumed with light, slow forces without fear of further resorption.
Can the crown lengthening be done? The answer lies in how deep the sulcus is. In this case, her anterior teeth probe 3 to 4mm without any bleeding. A healthy sulcus that deep is a great candidate for a gingivectomy and minimal bone removal.
If you look at the surgical image, there is still a ring of enamel around the existing crown margins. That indicates that this is a case of altered passive eruption, the tissue did not completely contract to the CEJ. (Fig. 3)
The surgeon was able to reshape the tissue and simply clean up the boney margins without removing bone height. The end result is longer teeth and a healthy sulcus. Due to significant mobility, the teeth were splinted. (Fig. 4-5)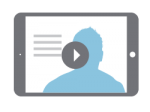 Want to learn even more about surgical crown lengthening? Check out our esthetics course on this topic available through our Course Library. Not yet a member of Spear Digital Suite? Click here to learn more.