---
According to a
news release
provided by the American Dental Association (ADA), preliminary data presented at the "Innovations in the Prevention and Treatment of Early Childhood Caries" conference offered some good news in regards to early childhood oral health: cavities in young patients are trending down.
The data presented by the Center for Disease Control (CDC) suggests that children ages 2 to 5 years are receiving adequate dental treatment to address their oral health needs. This new finding is a breath of fresh air for the dental community since the prevalence of caries in young children has been on the rise for the past 10 years. This preliminary analysis was determined based on a 2011-2012 review of the National Health and Nutrition Examination Survey (NHANES) and was presented before CDC publication.
Data From the CDC is Promising
ADA President, Dr. Maxine Feinberg, suggests the increase in dental Medicaid visits may be responsible for the decrease in early childhood caries and expects the trend will continue. The ADA's Action for Dental Health puts a huge emphasis on fighting for more accessible dental care and oral health education under Medicaid to treat people with unaddressed dental diseases. Dr. Feinberg also hopes that an increase in dental access, prevention and care is the key to maintaining the trend in decreased dental diseases in younger patients.
The full data analysis will be published by the CDC next year, and will include findings from the NHANES health data from the CDC and a representative sample of the U.S. population from 2011 through 2014.
Denise Prichard is the Editor for Spear Education.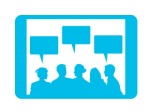 Want to continue with this discussion? Take your comments to a few thousand dentists, including the esteemed Spear faculty, on Spear's discussion boards. Don't have access? Sign-up for free today.