---
"A Master in the Art of Living draws no sharp distinction between his work and his play; his labor and his leisure; his mind and his body; his education and his recreation. He hardly knows which is which. He simply pursues his vision of excellence through whatever he is doing, leaving others to determine whether he is working or playing. To himself, he always appears to be doing both."
I was first introduced to this quote in the 1990s when I was transitioning my practice from an insurance-based practice to fee-for-service and starting my journey at Pankey Institute. Back then, it had little meaning to me.
My journey seemed on the path of tons of work, confusion and stress. I didn't go into the office for play; quite the opposite. I was hitting barriers that helped me lose hair follicles.
Shortly thereafter, with the help of mentors, I started to define what I saw as our practice vision. My team went through some transformation, and soon we were all on board. I had a team that wanted to go where I was leading.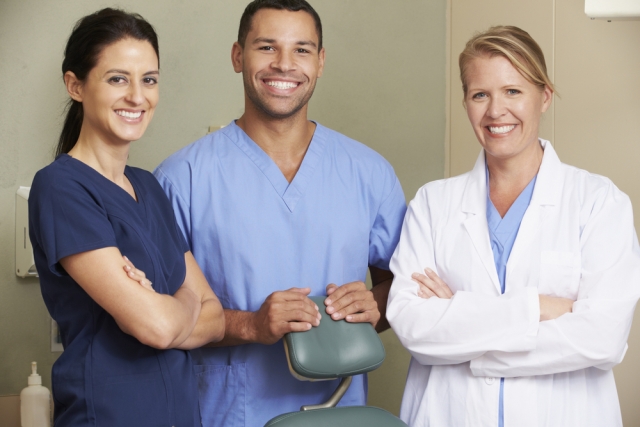 As my growth and education continued, I revisited this quote. It found a place on my desk. I was earning the trust of patients. I was getting paid. There was a way to get off the mountain of debt. It was fun coming into the office. I was happy. Our team was happy.
There was a vision of excellence that was shared within our office. Our practice was growing and we were having fun. We realized that we couldn't be everything to everyone. Our fees changed to reflect the service we all provided.
Some patients complained about the fees and some left the practice. We realized for us to have fun, to be productive, to grow emotionally and skilfully, we should treat the patients who wanted us to treat them. Our fees were being paid and we were getting paid with gratitude. Wow, what a concept!
Patients would say to me, "you really love what you are doing." They were right. I was thrilled to see the interaction of our team with our patients. I became a proud papa.
Our relationships with specialists changed as they saw the care we were providing. We were getting referrals from other dentists.
One of our patients is a radio disc jockey. He told me his mother used to tell him, "find a job that you love and you will never have to work another day in your life." He asked me, "did my mother tell you this too?"
I am not certain if I am a master in the art of living. I want to believe I am a good student and maybe one day this quote will be reality. I am very satisfied knowing that I am working towards it. I am a better person today than I was yesterday. I am having fun. I have opportunities to help others. I share this quote when I have an opportunity to lecture. Please try to make it your own.
Thank you Francoise Rene Auguste Chateaubriand for the guiding light.
Carl E Steinberg DDS, MAGD