---
Is your practice philosophically ready to be among the best in the business?
Here is a simple diagnostic test to determine where your practice stands.


Imagine that a clinician you highly respect is standing beside you in the operatory as you diagnose. Are you confident that you would identify the same treatment opportunities he or she would? This is where the chain of value begins. Patients can't accept what you don't present and you can't present what you don't see. If you recognize a gap here, you need to take a targeted, focused approach to getting the right clinical training to close it.


Do you present your findings comprehensively, based on the type of treatment you would want your own family members to receive? If not, you have to ask yourself why you are willing to present at a lower level for some patients in your practice. It's true that many of them will continue to accept only what insurance covers, for example, but that is their limitation and it should have no bearing on your professional obligation to always communicate what you see. And dentists who adopt this call it like you see it philosophy are inevitably pleasantly surprised with how many patients eventually come around.


Does your facility (decor, equipment, technology, etc.) reflect the value of the treatment you provide in your practice? You may know that your clinical skills are exceptionally good, but the fact is patients take a lot of their cues about value from the surroundings. It's hard to persuade people that you are offering the highest standard of care when the features and decor of your practice seem dated.


Do your patients leave your practice fully understanding the treatment they need, why they need it, and how they are going to pay for it? Many "yeses" can turn into "maybe's" on the walk from the operatory to the front desk, or go from "maybe" to "probably not" by the time they reach their car. The only way to solve that is by focusing on creating two things: value and clarity. A patient who has truly seen the value of proposed treatment and is clear about why they need it and how it will fit into their budget is far more likely to stay enthusiastic and committed.


Are you confident that your team discusses treatment and creates value with the same clarity and passion as you do? It doesn't matter how much you drive yourself to be better, if you don't have the team aligned with you, you can't go far. If there is a disconnect there, patients notice it. On the other hand, a team that really works as a team, with an inspiring shared mindset, can accomplish incredible things. That's why it so important, as you map out your future, to have a strategy for bringing your team along on the journey.


If you can answer yes to all of these questions, congratulations; you have achieved "best practice" status—or are well on your way. And if there are any you can't say yes to, you have something else that's valuable: a guide to where you need to focus your priorities, starting today.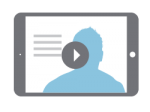 If you find topics like this helpful, check out Imtiaz Manji's practice management courses available to you through our
Course Library.
Not yet a member of Spear Online?
Click here to learn more.