---
"I wish I knew then what I know now." That's a comment I have heard many times from dentists who have experienced a great career breakthrough. It's a comment that always raises mixed feelings in me. On the one hand, I feel gratified knowing that another person has been able to see and achieve their possibilities.
But at the same time, I feel frustrated when I think: What if they
had
experienced this eye-opening moment early in their career, when the compounding power of time was truly on their side? And how many young dentists are out there right now who are going to work every day, unaware of what they could be doing to be on track to a great life in dentistry? How many of these dentists will one day say, "I wish I knew then..."?
This is why I have always taken every opportunity to reach out to young dentists, to get them to see dental school as a great foundation to build on, to understand the incredible possibilities that await them in the profession, and to give them the knowledge, the support, and the tools they need to make the best life in dentistry.
Soon, I will get another great opportunity to do that, and I am very excited about it. These days, I only do presentations outside of the Campus in Scottsdale a couple of times a year – and one of those this year is for the
Hinman
meeting in Atlanta. I have always felt a special alignment with the people at Hinman, because they share our philosophy—a philosophy that says that the best interests of patients are served when they say yes to the best interdisciplinary care.
The GOLD Program for Dentists
This year, the theme for the Hinman meeting is "Foundation for the Future," and I am excited to say that on Friday, March 27, I will be hosting an all-day event called the GOLD program. "GOLD" stands for "Graduates Of the Last Decade" and the program is a full day of great clinical and practice management advice, from some of the top speakers in dentistry, geared especially for the new dentist. This is the kind of information that it takes many dentists many years of trial and error to learn—and some never fully do learn it all.
But of course, new dentists don't just work with other new dentists—they become an integral part of the fabric of the professional community in their area, forming relationships with their colleagues in the area. That's why the GOLD program has a component that invites established practitioners to participate by sponsoring a table of nine new dentists (or a half table of four). What better way to get aligned with the young dentists you are working with than by gifting them a day together getting top-notch education from some of the industry's most respected educators?
I don't usually use this space as a platform for self-promotion, but this is something I deeply believe in and I want to get the word out. If you are a new dentist fewer than ten years out from graduation, this is one day that can end up setting the tone for your life in dentistry. If you are a practice owner looking for a potential associate or partner, this is where you will find some of the most forward-thinking young dentists who are looking for the right opportunities. And if you are a senior dentist or specialist, this is your chance to put your money where your future is and invite the best young dentists you know to join your reserved table at Hinman. The information you need to get started is
here.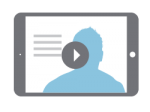 If you find topics like this helpful, check out Imtiaz Manji's practice management courses available to you through our
Course Library
. Not yet a member of Digital Suite?
Click here to learn more
.