---
This patient has decided to have his upper maxillary incisors removed following a significant dental history that includes endodontic treatment, clinical crown lengthening, full coverage restorations and trauma.
Certainly, there are several restorative options available for treatment. tooth supported fixed bridge, dental
implant
supported fixed bridge, individual dental implant supported restoration, removable partial denture and of course – no treatment. When there are several options available it is really our responsibility to help the patient make the decisions on the options available based on their unique situation and circumstances.
Let's assume, for the sake of discussion, that the patient is interested in a dental implant supported restoration of some type in the anterior maxillary segment. What types of discussion items would be important for the patient to know prior to this point? What would you like to know based on what you see in the clinical photo?
A couple thoughts…
Fresh extraction sockets visible in the photos certainly lead to the question as to whether or not the labial plate of bone is intact or fractured for each of the incisors. How many implants could we place in the extraction sockets and how will that affect our clinical outcome? Will augmentation in terms of hard and or soft tissue grafting be indicated immediately or in a delayed fashion? There are definitely areas of discussion with the surgeon placing the dental implants that might influence how we proceed with treatment.
As restorative dentists, our concern relates to the provisionalization of this area following surgery. The goal is to plan for a temporary restoration option that provides a degree of flexibility to accommodate for what could happen as a result of the surgical process.
The temporary restoration options available are:
Interim Removable Partial (Flipper):
Acrylic based removable appliance with denture teeth that could be made with or without clasp arms. The concern of pressure in the area of the extraction sites arises following removal of four incisors.
Essex Retainer:
Vacuum formed removable appliance with teeth attached to the maxillary incisor positions. Certainly a great appliance to have ready as it is a way to eliminate pressure from the healing anterior segment particularly if soft or hard tissue grafting was included in the surgical process of removing teeth.
Immediate Implant Supported Provisional:
Working with the immediately placed dental implants to construct either Screw-retained or cement retained prosthesis. A dental implant supported provisional could be constructed in a delayed manner as well.
Interim Tooth Supported Fixed Bridge:
Working with the canine areas to support a 6-unit provisional allowing for the opportunity to minimize pressure in the anterior maxilla during the healing process particularly if connective tissue grafting or bone augmentation was included with the removal of the teeth.
How would you prepare for this day in terms of constructing a temporary restoration for the anterior segment specifically when the plan is to remove the maxillary incisors 7-10?
Douglas G. Benting, DDS, MS, FACP, Spear Visiting Faculty and Contributing Author. [ www.drbenting.com ]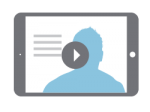 Want to learn even more about evaluating these types of patients? Check out our restorative category available through our Course Library. Not yet a Digital Suite member? Click here to learn more.