---
As we all know, change is always happening and dentistry is no exception – particularly when it comes to dental materials. Recently there has been a big push to develop ceramics with increased fracture resistance, and this trend will only continue. In this article, I'd like to discuss several new and upcoming materials that fit into this category.
Lava Ultimate by 3M ESPE and Enamic by Vita
The first two materials I would like to discuss are Lava Ultimate by 3M ESPE and Enamic by Vita. Both have been on the market for quite some time and are both considered hybrid ceramics. This means that they both have a resin component incorporated in them to increase the materials flexure and increase the material's fracture resistance.
While both of these materials use resin in them, they are actually quite different in their structural composition. Lava Ultimate is essentially ground particles of ceramic and resin mixed together, while Enamic is a network of ceramic – think of it like a ceramic sponge or piece of coral – infused with resin. The downside to the resin in them for both materials is the fact that they cannot be fired in a porcelain furnace since it would melt the resin and compromise the material creating a less customizable material.
Both materials polish very nicely, and Vita does make a light cure stain and glaze kit for use with Enamic, which gives you the choice of polishing or using the light cure stain and glaze kit. When it comes to Lava Ultimate, while you or your lab could use a light cure stain and glaze kit, you cannot etch Lava Ultimate like you can with Enamic. Because of this, the glaze may have a decreased lifespan. Having used both of these materials, I can say both deliver excellent marginal integrity and are particularly well-suited for inlays and onlays.
Celta by Dentsply and Suprinity by Vita

Two materials that fall into the other category are Celta by Dentsply and Suprinity by Vita – both of these have not been fully released in the U.S. at this time. Interestingly, both of these materials were developed together and are physically the same material. However, since they are made by two different manufacturers, we can expect the shades and esthetics to be slightly different. Both of these materials seem to be targeted to compete with eMax Lithium Disilicate, and are referred to as
zirconia
reinforced lithium silicates.
This is where it gets confusing; both of these materials come in two different versions (four materials between the two brands) – one version requires firing in a porcelain furnace and the other does not. Celtra Duo and Suprinity FC are the versions that do not require firing, however if they are not fired, the strength for them is only marginally higher than Empress by Ivoclar, for example. But if you fire them, the strength is increased significantly and in the range of eMax Lithium Disilicate. Celtra and Suprinty are the versions that require firing for crystallization and reach a strength of approximately 500MPa according to Vita.
As far as availability, only two of the four materials have any scheduled availability. Celtra Duo is currently only available to labs, and it is still unknown when it will be made available to doctors in the US. Suprinity will be released to both labs and doctors within the next few months. Having had the privilege to work on a very limited basis with both Celta Duo and Suprinity, I can say both materials look promising and having more options is always a good thing in my opinion.
John R. Carson, DDS, PC, Spear Visiting Faculty and Contributing Author [ www.johncarsondds.com ]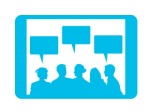 Want to dive a little deeper into restorative materials? Check out our clinical category on materials and supplies on Spear TALK. Not yet a member of Digital Suite? Click here to learn more.